Umbrella Insurance
Michigan Insurance Group understands that accidents can happen. When the unexpected things happen we want to help make sure you are prepared. That is why Umbrella Insurance through Michigan Insurance Group can protect more than just you.
In today's society where lawsuits are increasingly common, a personal umbrella policy is smart and cost-effective way to protect your entire family. - Safeco Insurance, A liberty Mutual Company
An Umbrella policy provides additional protection for your family in the event you exceed your underlying insurance policies. It may provide protection for situations that may not be covered under you existing home, auto, motorcycle, etc. policies.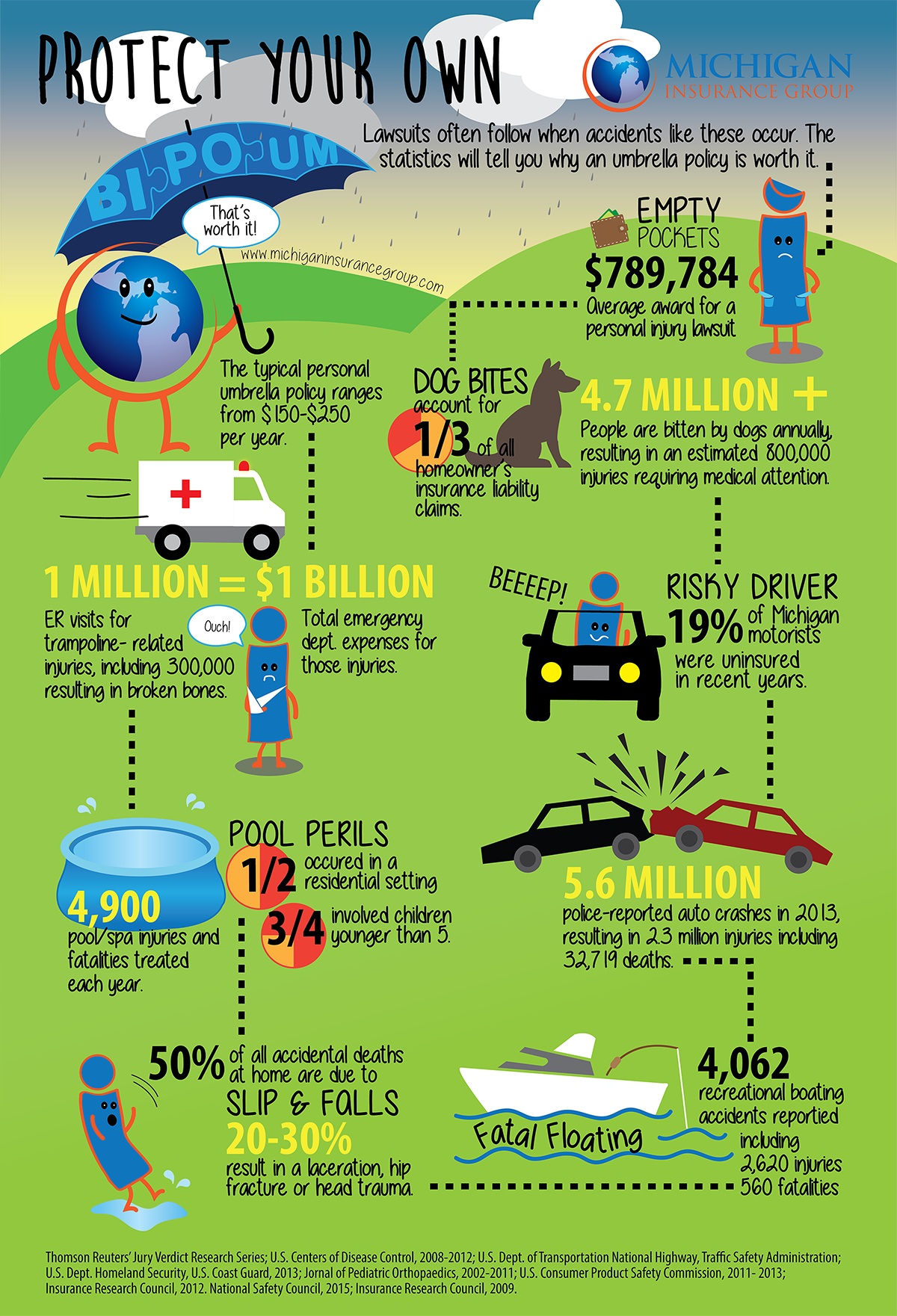 Umbrella Insurance options:
These are some of the options that can be included on your umbrella insurance policy:
Additional liability coverage for your primary home, rental home, automobile, motorcycle, RV and more.
Coverage for accidents - not just auto accidents
Legal defense fees not covered under your current auto policy
Extended liability protection to help cover your assets
Coverage that can follow you while you travel any where in the world.
Protect your own
Lawsuits often follow when accidents like the ones illustrated in the infographic occur. The statistics will show you  why an umbrella policy is worth the investment.