Renters Insurance
You may not own a home but you own many more things: clothing, jewelry, appliances, electronics, furniture. If disaster occurs how will you pay to replace your personal belongings? These things could be covered through the right insurance policy. Just because you don't own your home does not mean you can't protect what you do own. Renters insurance can cover the items you find most valuable. Renters Insurance can cover the items you find most valuable.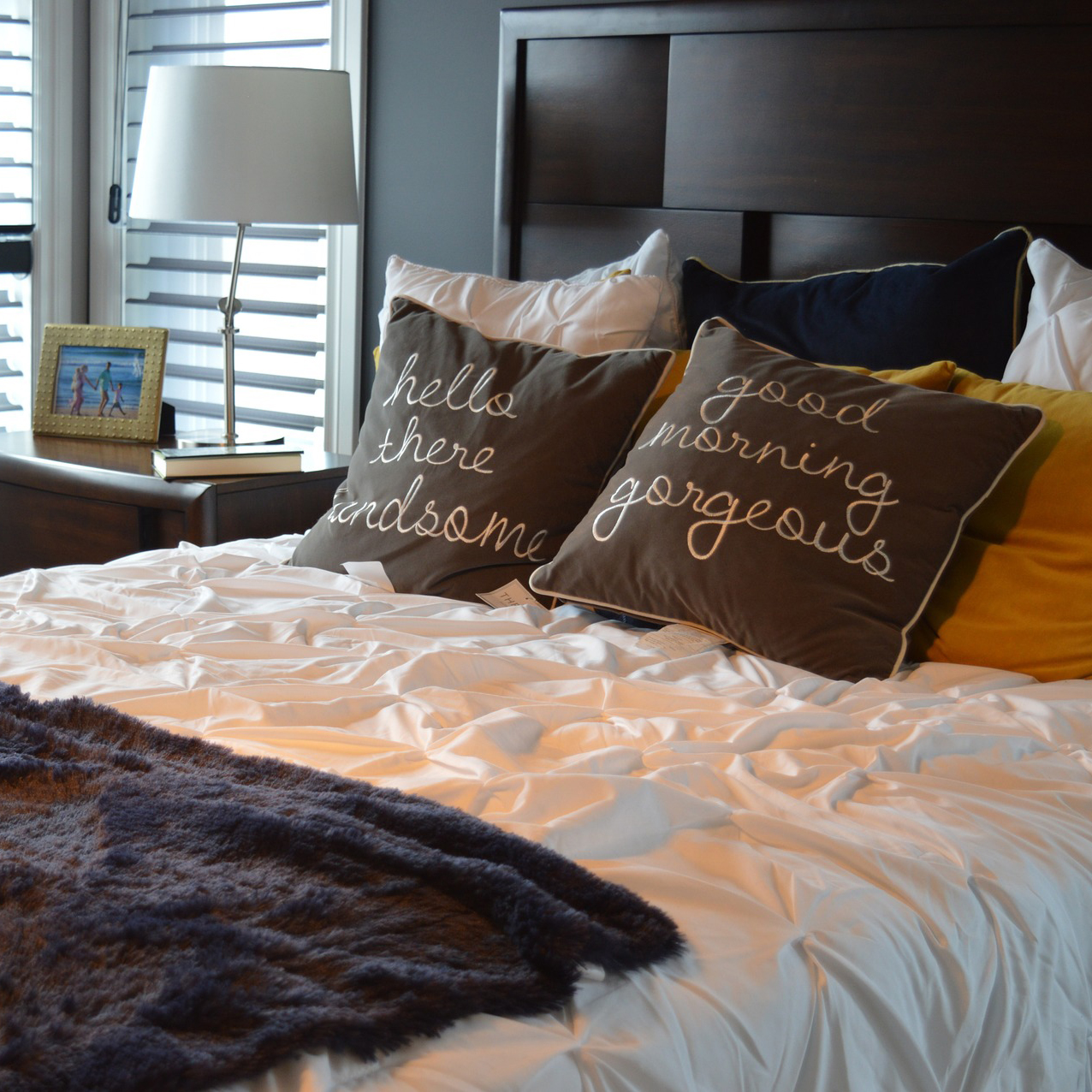 Renters Insurance comes with options.
Some of the options that can be included in your renters insurance policy are:
Personal Property Coverage
Liability Coverage
Medical Payments
Replacement Cost of Belongings
Water Backup
Loss of use
Refrigerated Goods
How much are your belongings worth?
Take a moment to think about every single thing you own. That's a lot of stuff! Can you put a price on all of your belongings? The value is most likely very high.
We invite you to download the belongings cheat sheet to calculate the average of your belongings. The total might surprise you.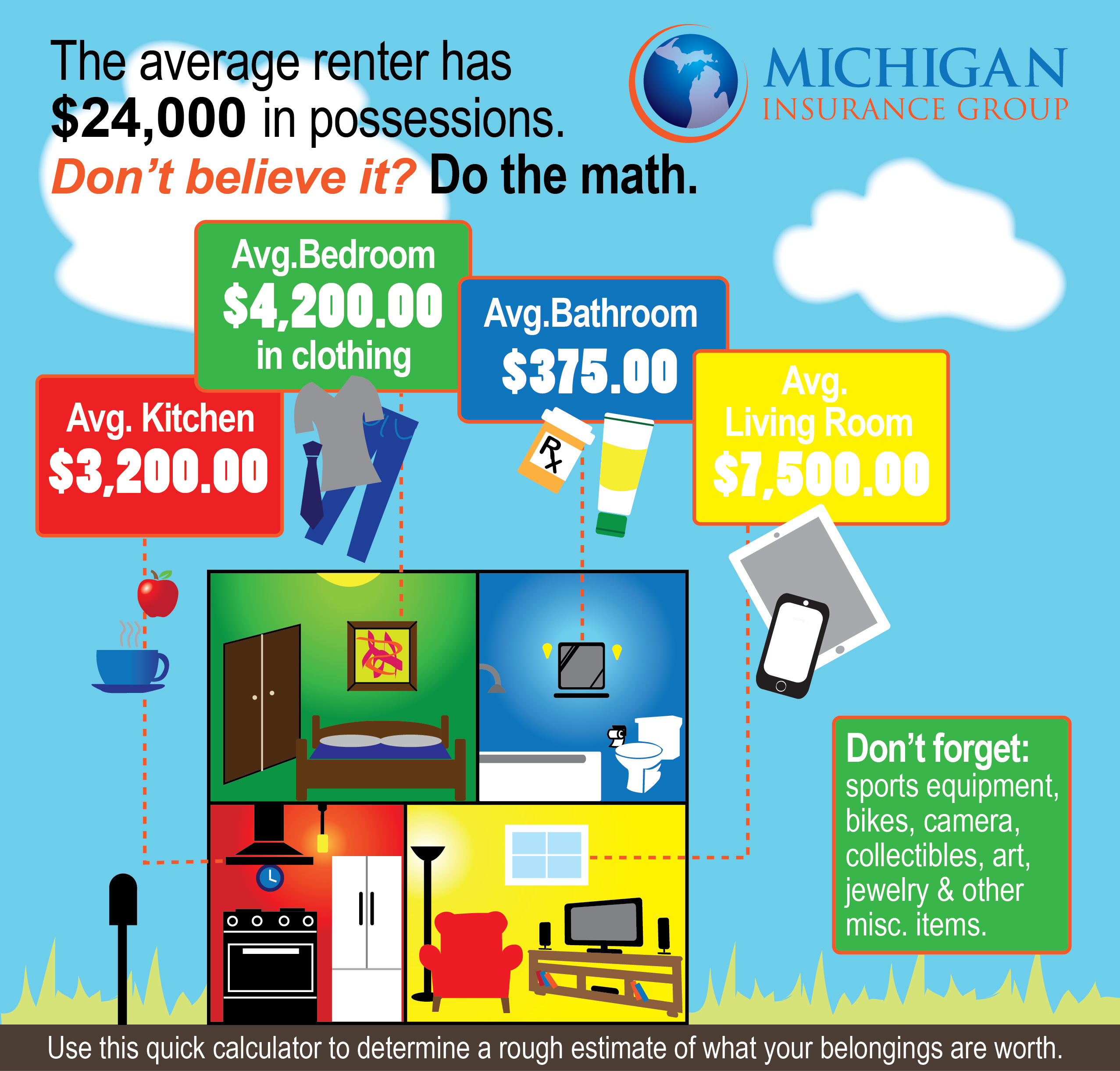 Renters Insurance Q & A
Q: How much will Renters Insurance cost me?
A: Renters Insurance is rather inexpensive, especially if you consider what a major loss could cost you. Depending on coverage and where you live it could cost you as little as $130. Plus you could get a discount on your auto insurance.
Q: What are the benefits of having renter's insurance?
A: There are many benefits but here are our top 10 perks of having renter's insurance and they all benefit you.
Q: Isn't my apartment covered by my landlord's insurance?
A: No. The landlord's insurance covers the structure itself and their liability. It does not cover you, your apartment or your belongings. Renters insurance could cover these things, plus more.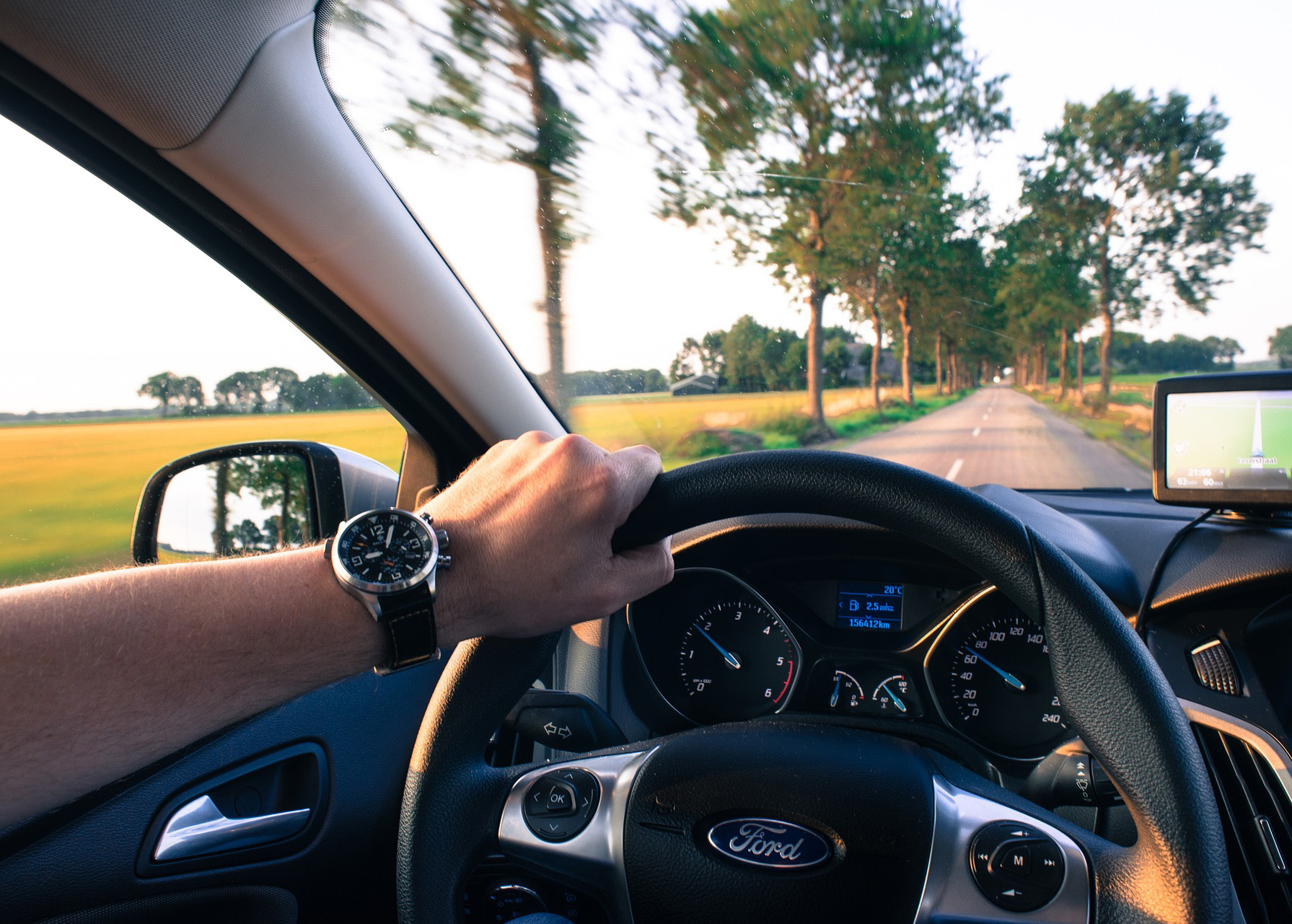 You could receive a discount when you chose Auto and Renters Insurance. Request a quote today.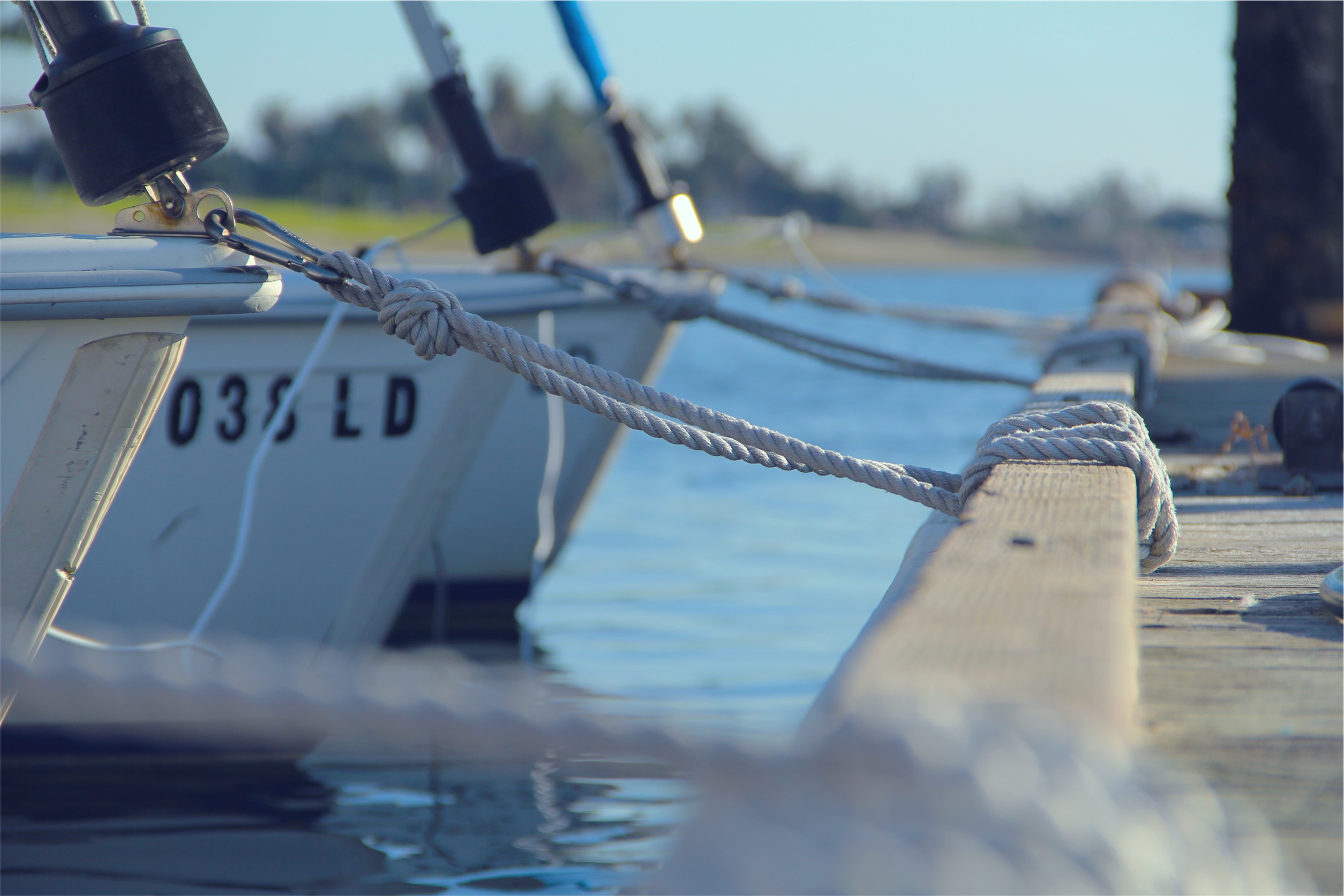 Michigan Insurance Group also offers Boat Insurance. Insure your watercraft, jetski or fishing boat today!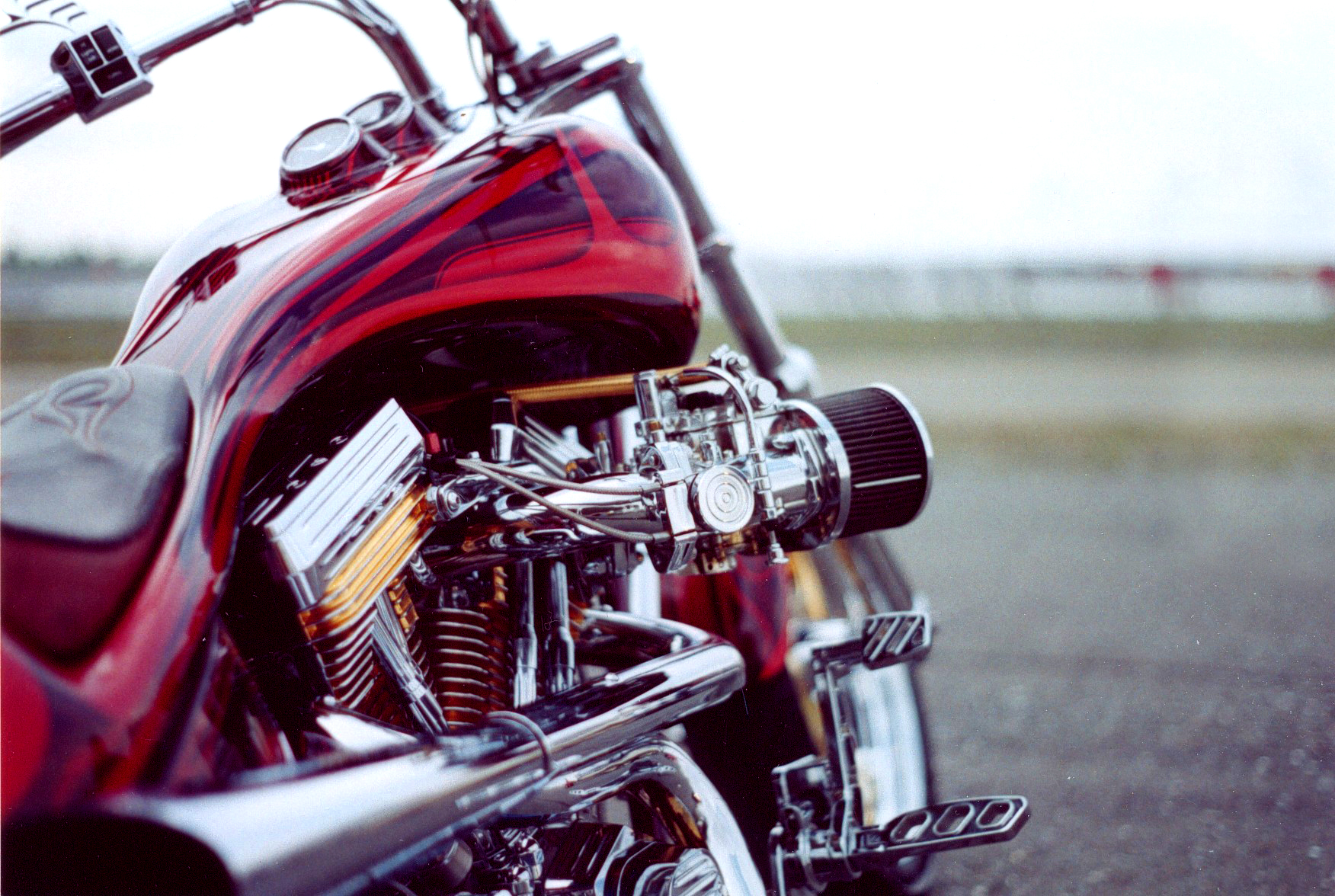 Insure your motorcycle, riding gear and more with Michigan Insurance Group's Motorcycle Insurance.